ISO 45001 - Occupational Health & Safety Management Systems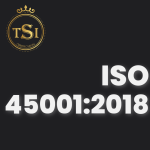 Because the standard is currently still in development, we need to be careful with the conclusions we draw at this point. The aim of the standard remains the same: to set requirements for OH&S management systems, and thus to help organizations ensure the health and safety of the people who work for them. ISO 45001 will not define specific KPIs for health and safety, but rather requires continuous improvement in the KPIs an organization has set.
On account of the standard's compatibility with ISO 9001 (quality management), an increasing number of organizations choose to implement integrated management systems, in order to take advantage of the synergies. Environmental, quality, and occupational health and safety management systems (BS OHSAS 18001) are fundamental tools of corporate management; their use demonstrates acceptance of responsibility, and the intention to prevent the waste of resources.
Benefits of a Health & Safety Management System:
OVERALL OHS PERFORMANCE OF THE ORGANIZATION IMPROVES

REDUCES THE OHS RISK

REDUCES THE ACCIDENT, INCIDENTS

OHS LEGAL COMPLIANCE ENHANCED

OVERALL PRODUCTIVITY OF THE ORGANIZATION WILL BE IMPROVED

PROVEN BUSINESS CREDENTIALS

CUSTOMER SATISFACTION AND SAFETY