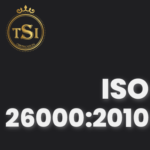 The ISO 26000 standard is an international guide and standard on social responsibility or the Guidance Standard on Social Responsibility.
This International Standard is a guide for companies in planning, implementing, monitoring and evaluating Social Responsibility (SR) and Corporate Social Responsibility (CSR) programs.
CSR is the moral responsibility of a company to stakeholders, especially the community or community around its work area and operations.
Departing from the current implementation of CSR in the company and also the implementation of CSR in various companies, ISO 26000 is a comprehensive and effective guide in implementing corporate CSR in a sustainable manner in the long term.
Users of this standard are the government, private sector and community service institutions throughout the country by considering social, environmental, legal, cultural, political, and organizational diversity aspects including economic aspects.
Unlike other ISO standards, ISO 26000 is more of a guide than a set of requirements.
Benefits of a Corporate Social Responsibility :
It improves staff working conditions, and fosters employee engagement by carrying out an efficient system of managing feedback and handling complaints.

It contributes to effective waste management programs like sorting out the different types of waste, recycling, and recovering.

It promotes engagement with local communities by providing donations and sponsorship for charitable promotions.

It promotes greater transparency with the company partners.

Reduced water contamination and consumption

Reduced fuel consumption, paper use, and better waste management plan.